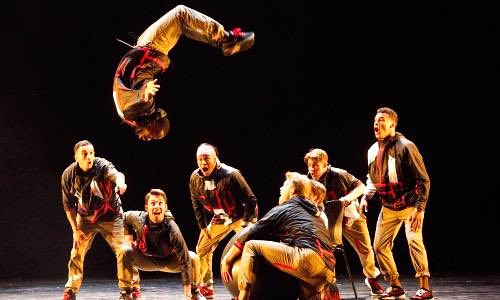 01 7 RINGS ARIANA GRANDE
02 WITHOUT ME HALSEY
03 CLOSE TO ME ELLIE GOULDING X DIPLO f/ Swae Lee
04 EASTSIDE BENNY BLANCO,HALSEY KHALID
05 BETTER KHALID
06 SWEET BUT PSYCHO AVA MAX
07 DANCING WITH A STRANGER SAM SMITH & NORMANI
08 SUCKER JONAS BROTHERS
09 WOW POST MALONE
10 BREAK UP WITH YOUR GIRLFRd ARIANA GRANDE
11 SUNFLOWER POST MALONE & SWAE LEE
12 BE ALRIGHT DEAN LEWIS
13 PLEASE ME CARDI B & BRUNO MARS
14 WHO DO YOU LOVE CHAINSMOKERS x 5SOS
15 UNDRUNK FLETCHER
16 I'VE BEEN WAITING LIL PEEP & ILOVEMAKONNEN F.O.B.
17 HERE WITH ME MARSHMELLO f/ Chvrches
18 YOU SAY LAUREN DAIGLE
19 SHALLOW LADY GAGA & BRADLEY COOPER
20 DON'T CALL ME UP MABEL
21 LAST HURRAH BEBE REXHA
22 BAD LIAR IMAGINE DRAGONS
23 LOW KEY ALLY BROOKE f/ Tyga
24 HEY LOOK MA, I MADE IT PANIC! AT THE DISCO
25 I'M SO TIRED LAUV & TROYE SIVAN
26 365 ZEDD & KATY PERRY
27 OUT OF LOVE ALESSIA CARA
28 WHEN THE PARTY'S OVER BILLIE EILISH
29 TALK KHALID
30 I CAN'T GET ENOUGH BENNY BLANCO,TAINY, SELENA GOMEZ,
31 OLD TOWN ROAD LIL NAS X
32 MIA BAD BUNNY f/ Drake
33 WOKE UP LATE DRAX PROJECT f/ Hailee Steinfeld
34 ALL MY FRIENDS AJ MITCHELL
35 SHOTGUN GEORGE EZRA
36 WAIT FOR YOU JAKE MILLER
37 LA LA LAND BRYCE VINE f/ YG
38 COMETHRU JEREMY ZUCKER
39 SO CLOSE NOTD, FELIX JAEHN & CAPTAIN CUTS
40 HARD PLACE H.E.R.
THANKS FOR STOPPING BY : – )